Add a custom Skill
How to add a Skill to your framework from scratch.
It's easy to add a custom skill to your framework if you can't find what you need in the library. Just navigate to the Skills section and hit the Add Skills button in the top right.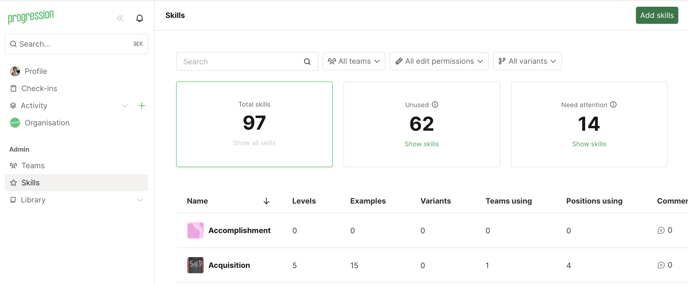 After naming the skill, you'll land in an empty Skill modal window where you can add the skill's description and level requirements.