Generating skills with AI
How to add a Skill using Progression's AI Assistant
Our AI assistant helps you write a custom skill in seconds. To access it, click the 'Create new skill' button in the Skill Library side panel.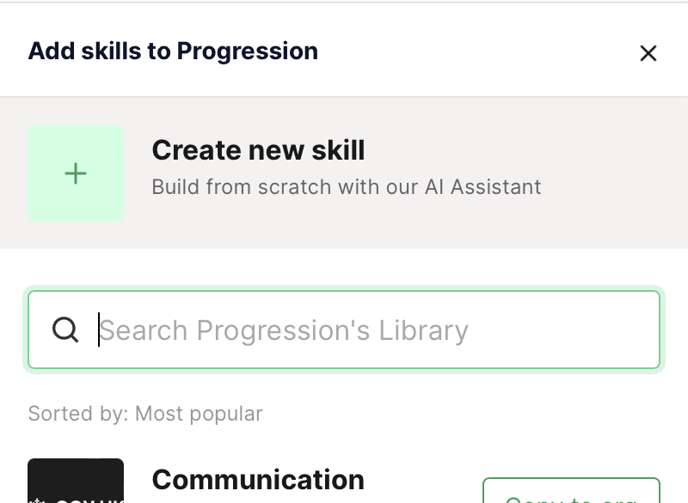 Once you've named the skill, you'll land in the empty skill modal window.
Hit the purple buttons to generate a description or levels in place.
Enter a few simple prompts to tailor the skill, and you'll be able to fine-tune them afterwards.