This collection of slides can be pulled across into your own presentations and shared with teams as part of the onboarding process.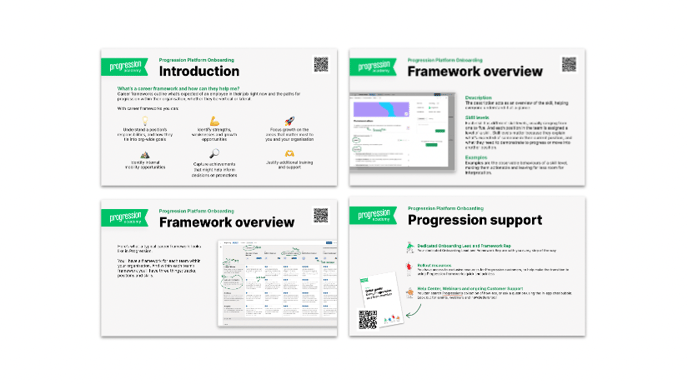 This template slide deck includes:
What a career framework is and why you need one

Overview of the framework, including tracks, positions and skills
How can I use these templates?
Make a copy of the slide you need and add it to your own presentation.
Something missing?
Get in touch with your Customer Success Manager.