An overview of the Progression Work Feed and how to use this to keep track your development over time
A centralised timeline of all the updates you've collected or been given as evidence of your growth
When you log into Progression, you will automatically be taken to your Work Feed. This feed shows all your updates in chronological order, so you can keep track of your Notes, Wins, Actions, Feedback, Focus Skills and Check-ins as they happen.

---
Watch our Work Feed Product Tour below, or click here.
Using the create box (in the centre)
By default, you will be set to add a Note. You can toggle to add a Win, Action or request Feedback by clicking the icon of your choice.

---
Using Focus Skills and Actions at a glance (on the right)
Click Focus Skills to expand the view and make changes

Click Actions to expand the view and complete or make changes to these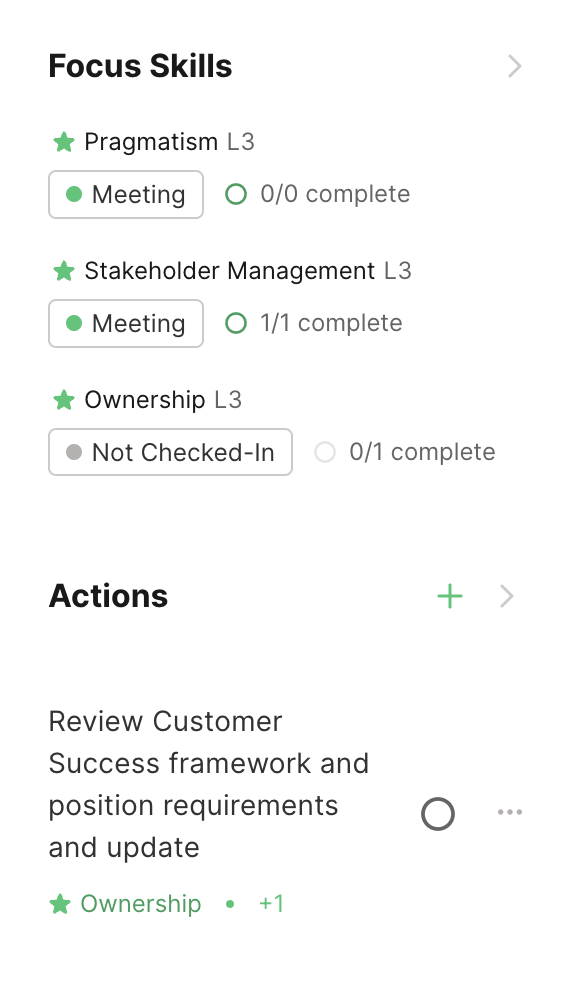 ---
Using the navigation box (on the left)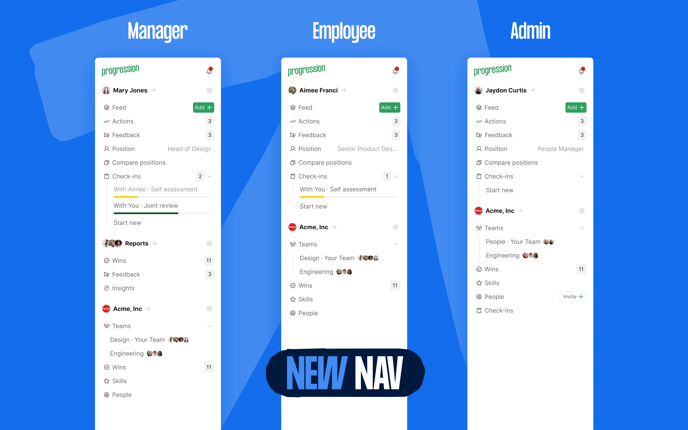 For you
For your organisation
View Teams on the org home page by clicking on your organisation's name

From here you will also be able to make amendments to Positions and Skills for any teams you have Editor permissions for
For Managers (👁️ visible to users with Direct Reports only)
You can view Wins for all your direct reports, if they are set to 'me and my manager' or ;everyone in the org visibility' options.

You can view Feedback requests for all your direct reports

Use Insights to track development progress and opportunities for your direct reports
For your organisation (👁️ visible to Org Admins only)
Use the People page to get an overview of your users and their positions. You can manage settings and permissions here.
For Progression content and contacting us